David Craig's Curriculum Vitae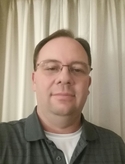 Flooring Specialists
2795 E BidwellSt. Suite 100 #165
Folsom
95630
Phone: (916) 850-9726
Fax: ()
Career History
I have attained an extensive knowledge of the flooring through certification training and 26 years of hands-on experience.
Certifications
Additional Certifications
IICRC Carpet Cleaning Tech
IICRC Repair and Reinstallation

Formal Education
.
Industry Training Seminars
o NALFA Certified Laminate Flooring Inspector
o FCITS Certified Hard Surface Inspector
o IICRC Certified Senior Carpet Inspector
o IICRC Certified Carpet Repair and Reinstallation
o CFI Certified Flooring Installer Carpet Residential I Certification Course
o EPA Certified Environmental Protection Agency (EPA) Lead Safe Firm
o LEAD Certified Hazard Management Services Inc. Lead Training
o Pergo Endorsed Installation Technician
o California State Contractor's License C-54 Ceramic Tile & Stone
o California State Contractor's License C-15 Floor Covering


Industry Association Memberships
.
Commercial Sites Inspected
Cities Inspected